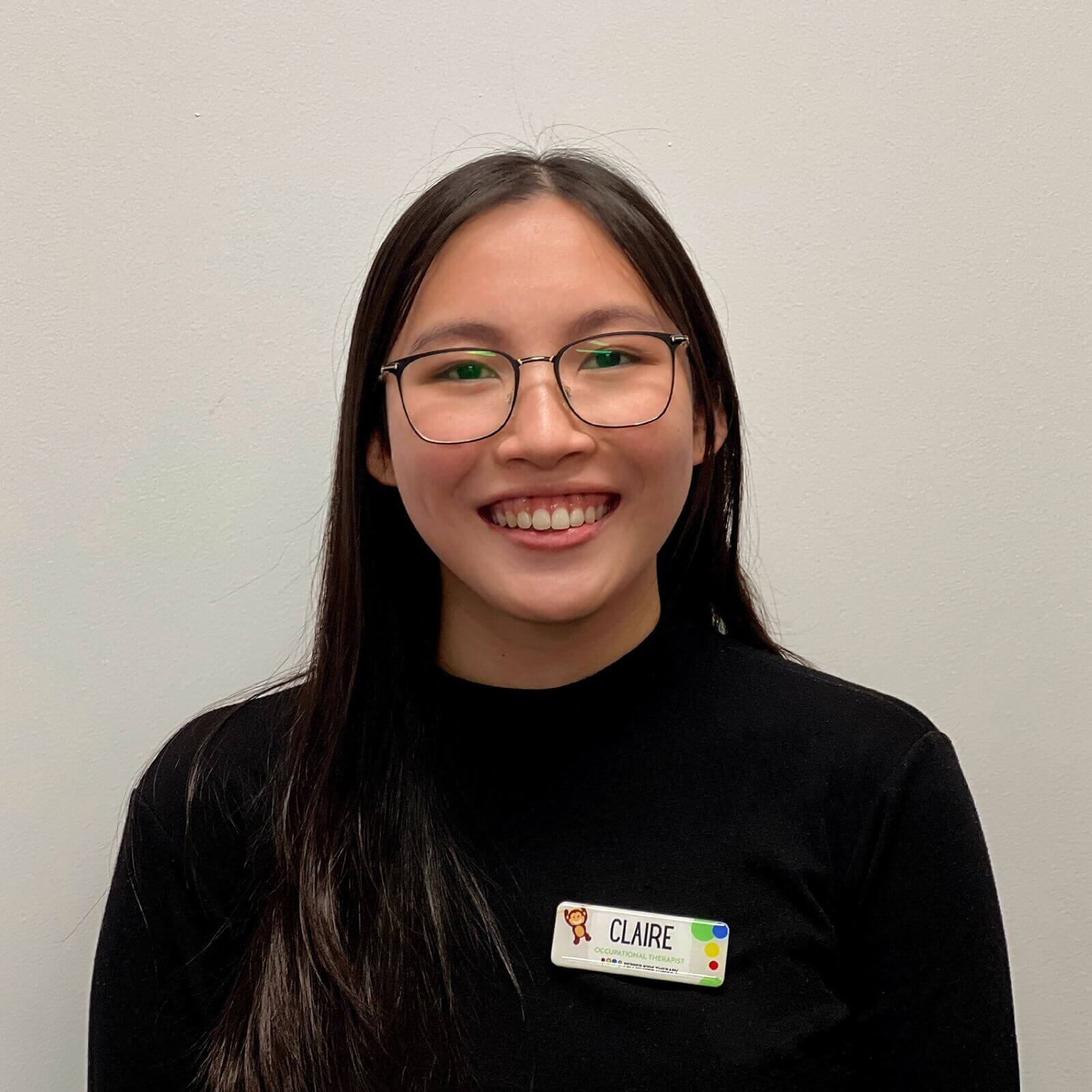 Claire Lim
Occupational Therapist
Claire is one of our occupational therapists working at the Eight Mile Plains Clinic. She is creative, playful and passionate about working with children and their families to work towards meaningful goals. Claire values learning about the priorities, interests and motivations for families and their children to best support them to reach their full potential in all areas of their life.
Claire is passionate about working with children with various conditions, experiences and backgrounds. She strives to use a family-centred approach to problem solve and work towards priorities together with the child and their families. Her professional areas of interest include sensory processing, social skills, emotional regulation, fine and gross motor skills.
Outside of work, Claire enjoys seeing her friends and family, arts and craft, and volunteering to run youth group nights each month.