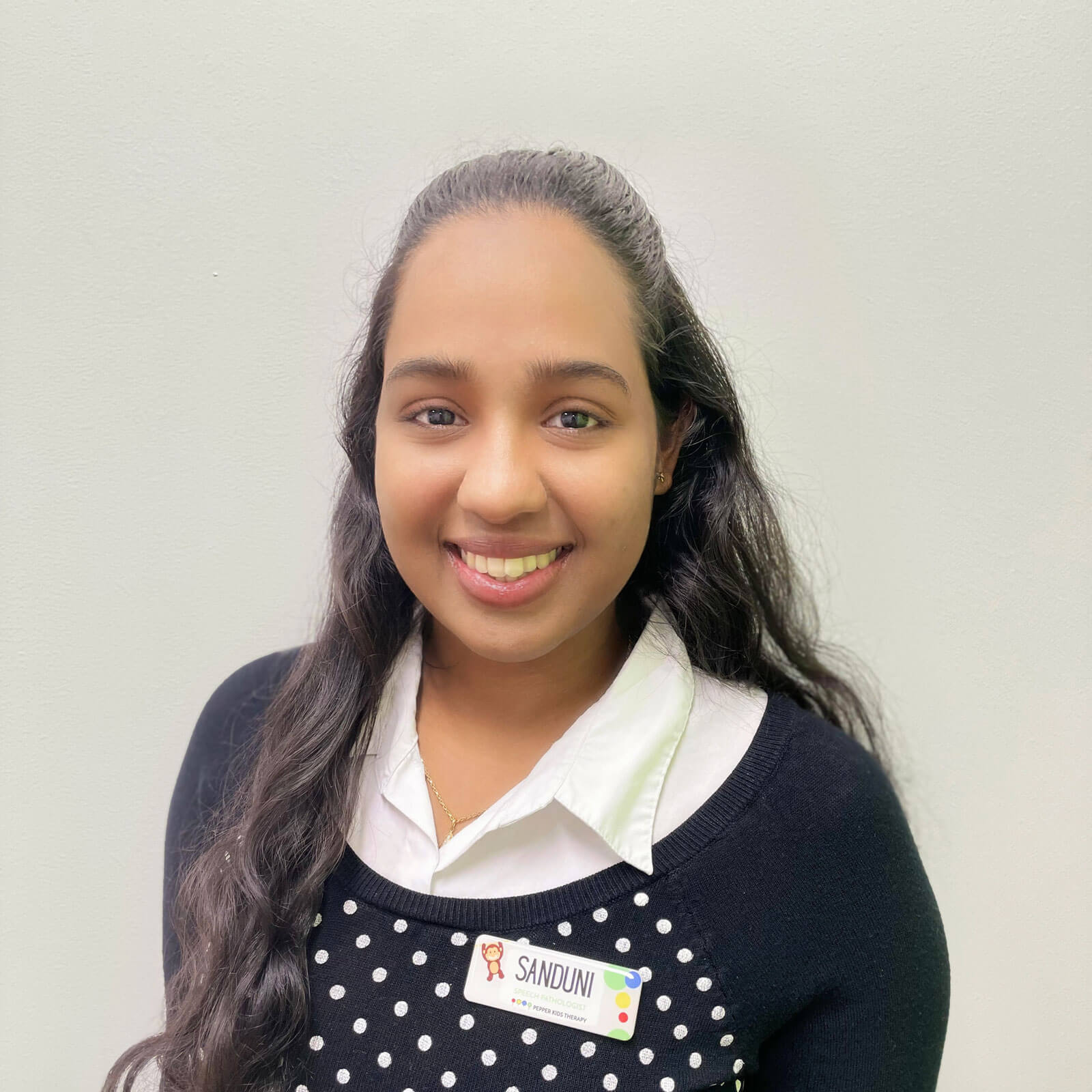 Sanduni Peiris
Speech Pathologist
Sanduni is a Certified Speech Language Pathologist who graduated from University of Queensland. Upon completing her Bachelor of Honours Biomedical Science in Canada, Sanduni migrated to Australia to complete her Master's degree in Speech Pathology. She is a determined, happy, empathetic person who enjoys working with children and families to achieve their therapy goals.
She loves to work within a multidisciplinary framework, and strongly believes in providing holistic, evidence based, and functional client-centred therapy for all her clients. Her passion for Speech Pathology stems from her deep desire to make positive differences in people's lives.
Sanduni has had experience working with children both in Australia and overseas in Canada across schools, hospitals, day cares, and private practice settings. She enjoys working with children in the areas of speech sounds/articulation, pre-school and school aged language development, literacy, Autism Spectrum Disorder (ASD), social communication, Augmentative and Alternative Communication (AAC) and presents an interest in paediatric feeding and dysphagia management. As a practitioner, she endeavours to support all her clients to reach their full communication potential and make a positive difference in their lives.
Outside of work, Sanduni enjoys spending time with her friends, dancing,travelling, and exploring the beauty of Australia.