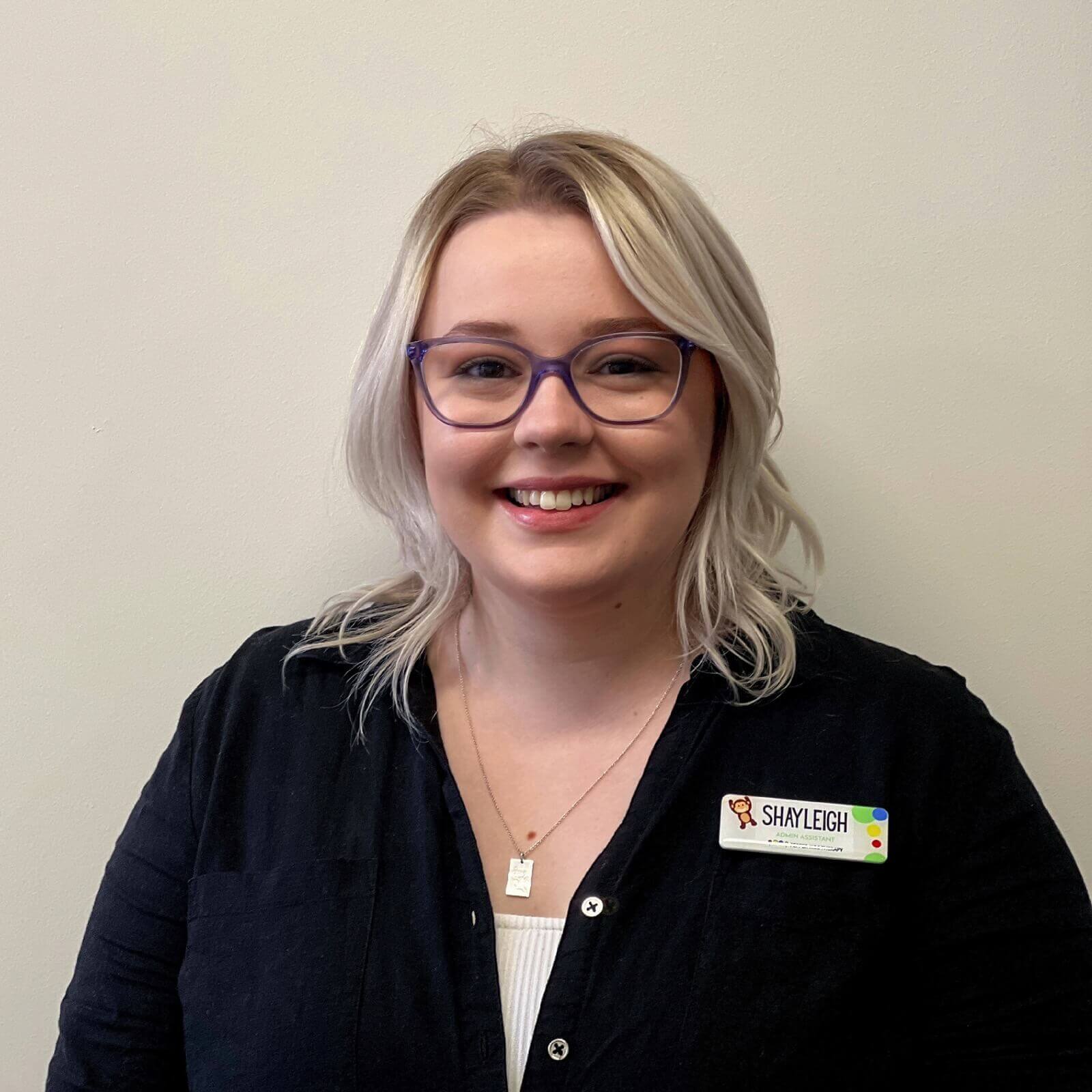 Shayleigh Richards
Client Support Assistant
Shayleigh is our Client Support Assistant at our Logan clinic.
Shayleigh is a customer service superstar, and will always do her best to assist with any enquiry.
She has a kind and warm hearted demeanour, and is always ready to lend a helping hand. She prides herself on being dependable and open-minded. Being one of 5 kids, Shayleigh is no stranger to working as part of a team.
Shayleigh has a special interest in Australian Sign Language, and has worked to achieve her Certificate IV in Auslan. She has aspirations to study further and become certified in interpreting. Shayleigh has a big passion for helping people to express themselves.
Shayleigh is a lover of all creatures, big and small. Currently a pet parent to one dog, one cat, and one bearded dragon. When not at work you can find Shayleigh spoiling the animals, or going on adventures with her partner.